Sports Crew Reports
Tag Rugby Tournament
On Friday 17th November, Mr Close took 10 children from year five and went to a Tag Rugby tournament at the Nottingham High School sports ground. The children had been practicing for 2 weeks for this tournament but one of the children had only practiced for one week. The children played brilliantly and they also represented school amazingly. Wonderfully they drew two games and won two games. They even beat Nottingham High School at their own ground, and had some exciting matches along the way. The children who played were Lily, Evie J, Nadia, Frankie, Stanley, Jenson, Charlie, Jake M, Ella and Jasmine A. The children were not only excited about the tournament they were also excited about the free food! After the children scoffed their food they sat down for the presentation. By the end of the presentation Mr Close thought we came 2nd overall. We had some competitive schools against us. Mr Close gave up most of his lunchtimes to teach Tag Rugby so all the members of the Tag Rugby team want to thank him very much and all the parents who encouraged the team as well.
By Lily M and Evie J, Monday 27th November 2017
Football Tournament
On 19th October 2017, 9 football players participated in the Kimberley school tournament and we played 6 matches. The first game we won 2-0 against Gilthill and, then we went on to play Kimberley and drew 0-0. After that we played Hollywell and won 1-0, then for the last game we played Springbank and won 3-0. Once we had played all of our games in the group stage, we had to find out where we came. Fortunately we came first in the group so we had to face Underwood in the semi-final. Luckily we beat them 2-1, so we had to wait for the other game to finish to see who we had to compete with in the final. After all we found out that it was Greasley, which we happily won 1-0 to seal our victory in the tournament!
Colour Run
The colour run was an event which took place on Thursday 14th September. The sports crew created and set up 7 different obstacles for the children and parents to do. The teachers and teaching assistants threw powder at the children as they ran past (although they got more colour on themselves than the pupils did!) By the end of the day everyone was tired and colourful.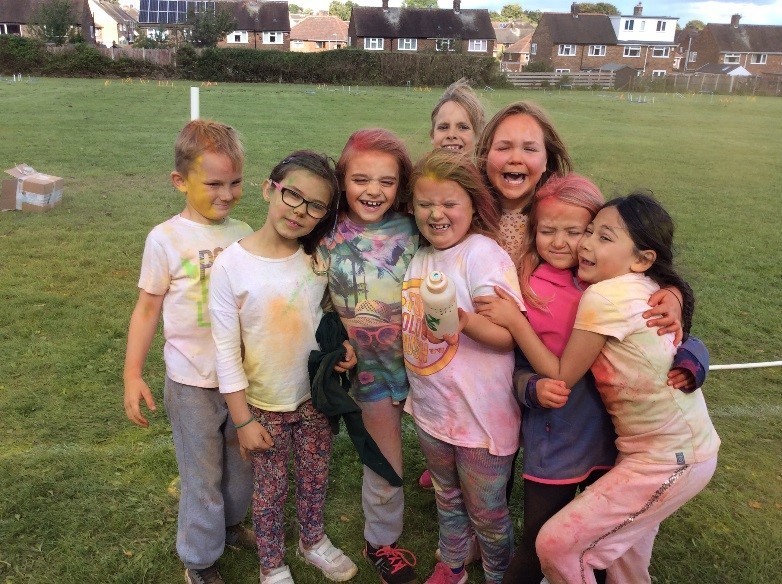 By Sarah and Harriet, Friday 22nd September 2017
Tour of Britain
On Wednesday 4th September, Year 5 and 6 went to watch the Tour Of Britain on Watnall Corner. We each got a flag and waved it as they all went wizzing past. There were some police cars and when we waved our flags they beeped at us to say hello. We all enjoyed it thoroughly and we thank the staff and parents that helped make it happen.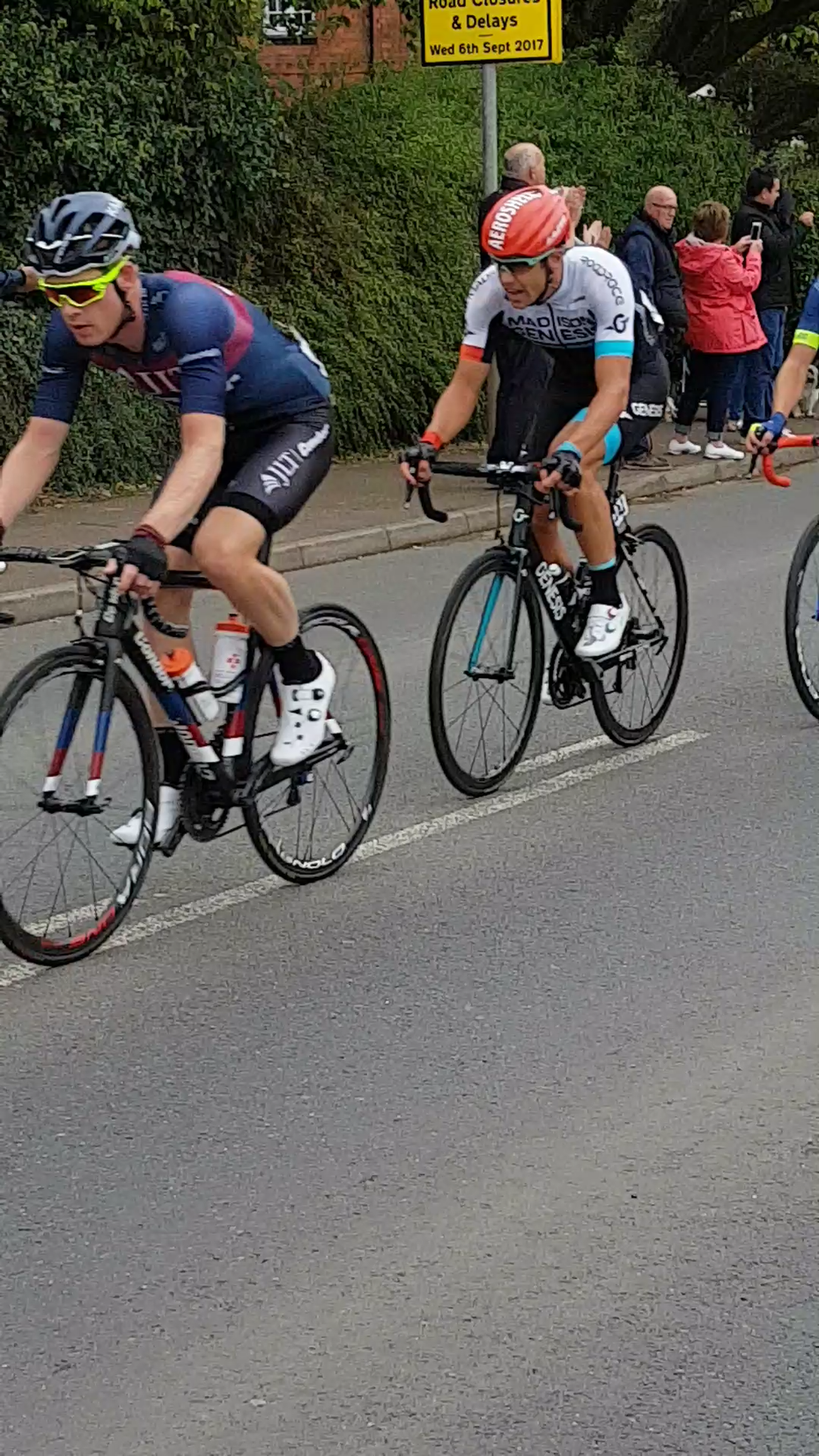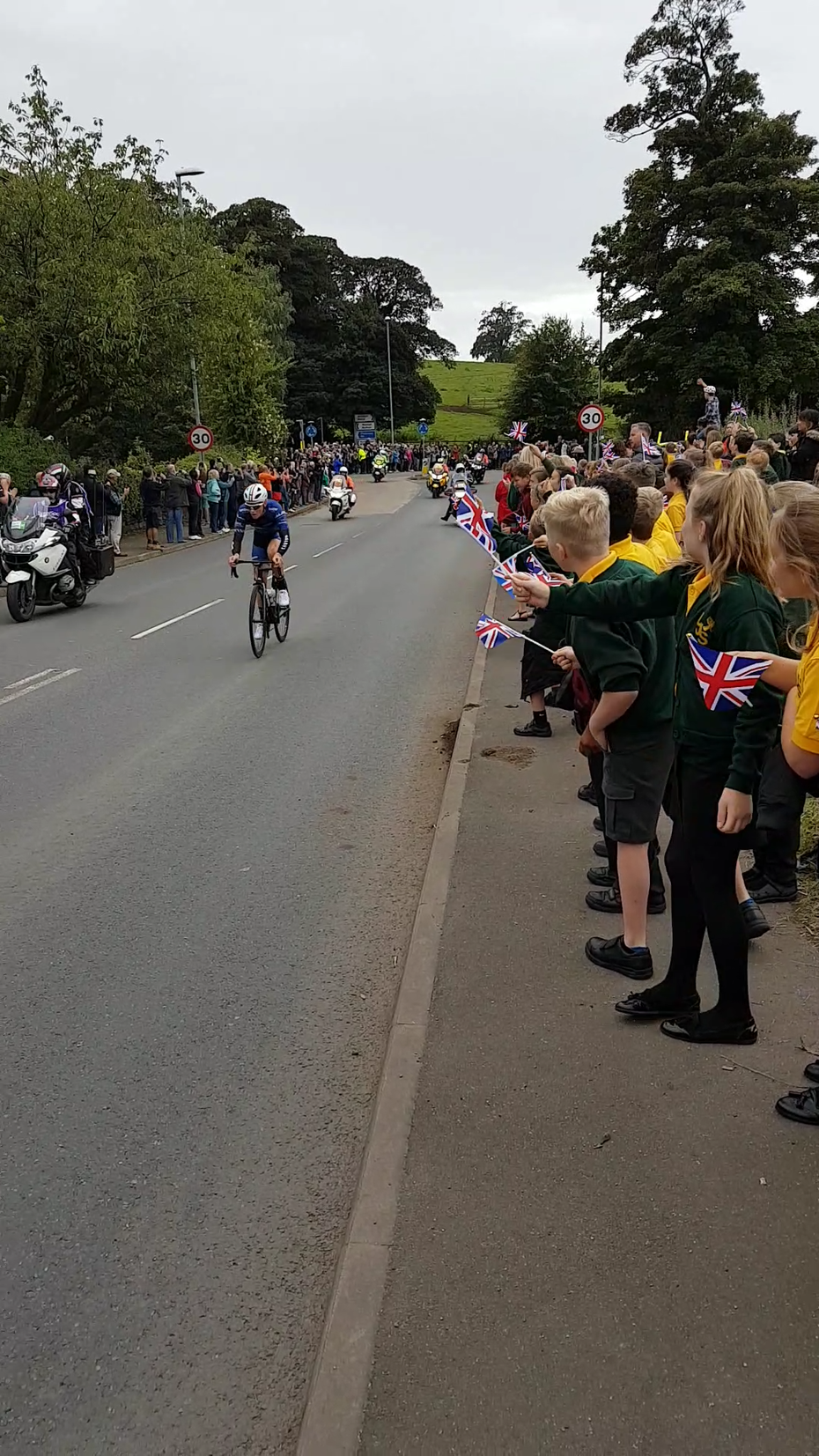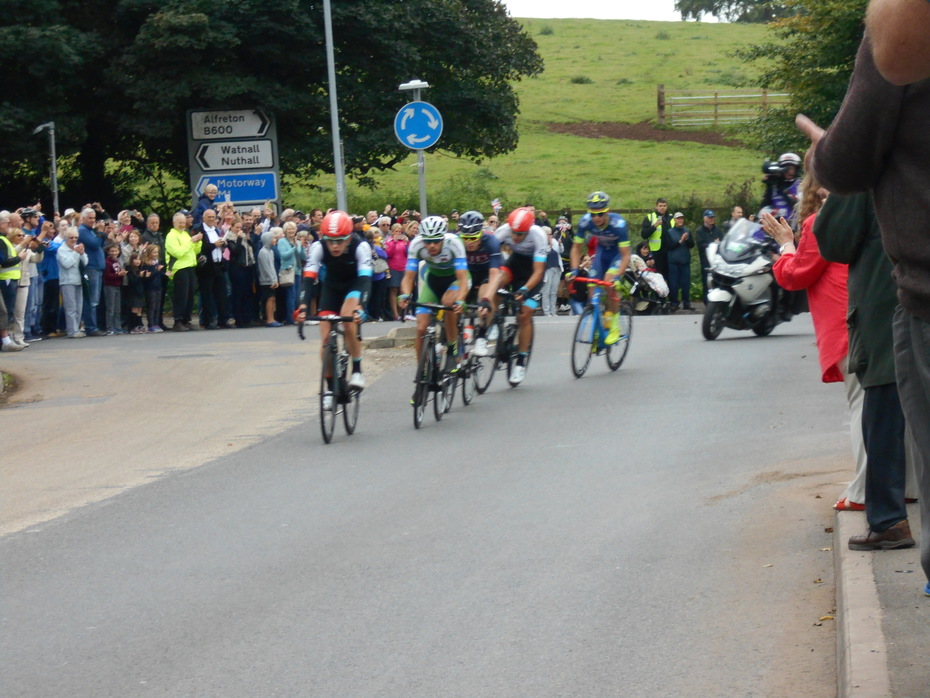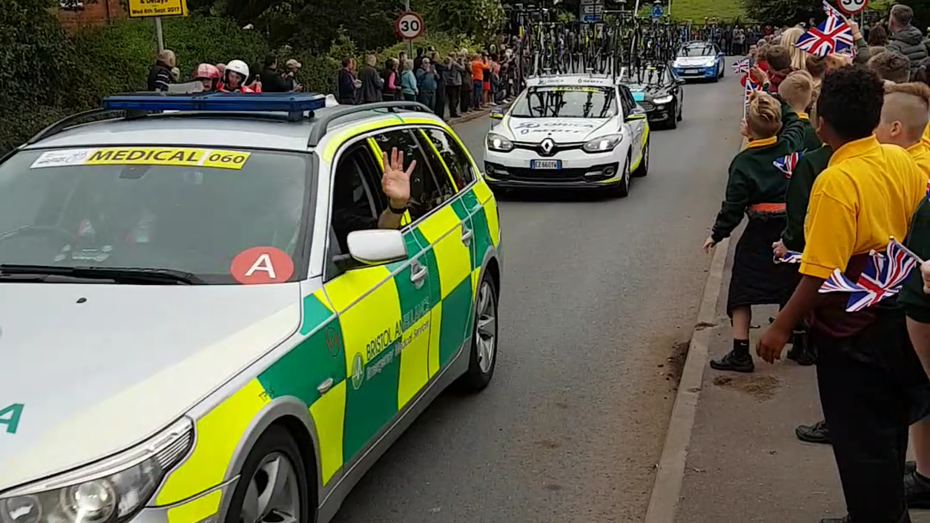 By Sarah and Harriet, Friday 8th September 2017